Course setting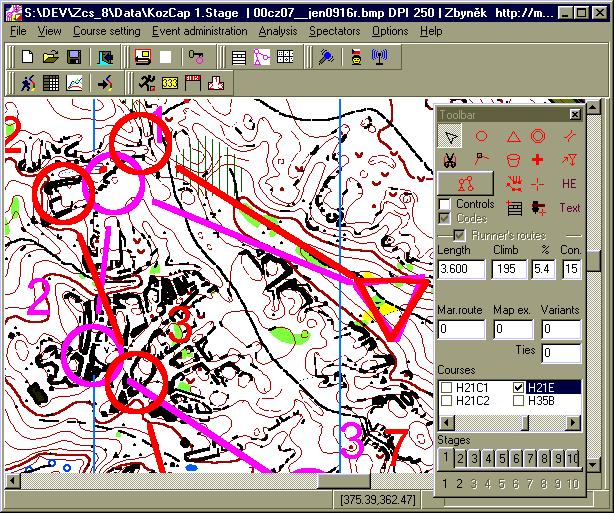 On screen course design
Create controls and courses with mouse.
You can see more than one course in the editor and compare them.
For the relay you see the whole skeleton of the relay course.
The program calculates course length, adds climb between pairs of controls.
Map exchanges, marked routes or out-of-bounds areas are supported.
Different course types
Single
Relay - farsta (error prone - automatic variant assigment)
Loops
Score-O
Nests
Butterflies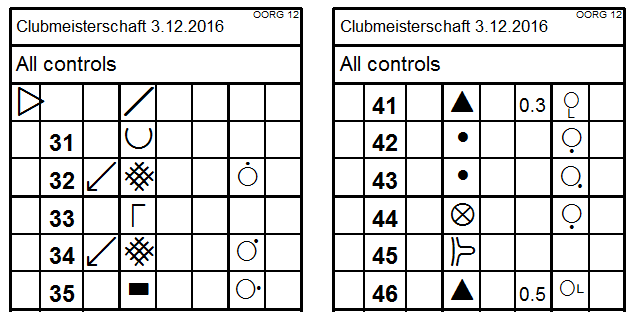 IOF Descriptions
All controls
Courses
Classes
Groups (of controls)
Optimization per classes by number of competitors for copying
Courses print and export
Print maps with courses by using a printer
Plot courses on the maps by using a plotter
Export courses to BMP (with map)
Export courses to DXF for import to OCAD
Punch cards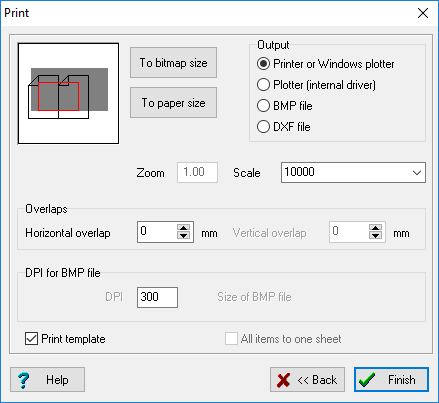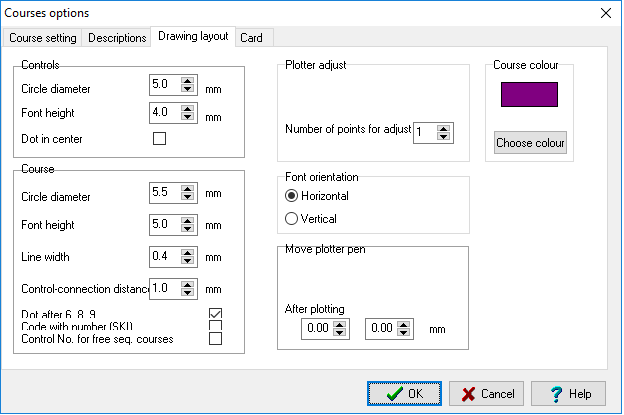 Rich configuration
Course layout
Descriptions
Designer
Punch cards